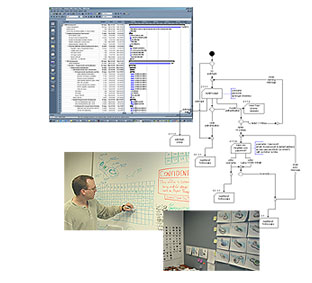 Conscientious design is the solution to your problems AND the exploration of creative new opportunities. Design is NOT merely packaging your idea into a pretty shell.

In a sharply competitive marketplace, design- beyond just the notion of "styling", is forging the way for industries to build products as the heart of their brand. Is your company going to be identified by how successfully your product keyed into the wants and needs of your customer...or how it failed to do so? Fortune 500 companies down to small start-ups with a vision, are all recognizing the market's demand for intelligent and creative user centered design. The right visual representation of your product follows on naturally from there and is, in fact, guided by the efforts to better understand the desires of your customers.

Design at Radiant Studio Inc. is a committed effort to sculpting and tailoring ideas and technology into products that excite our clients and their customers. The result of this process works its way outward to impact global markets and establish YOUR company as the industry leader.